The webinar "Destination Grandes Écoles" via Google Meet organized by AXK and hosted by one of our members, Mr. Poseng THAN, took place on the 18th of July 2020. Around 50 students from high school and foundation years of the Institute of Technology of Cambodia (ITC).
Among the talkers, student engineers currently pursuing their degree in three different schools, including Ecole Polytechnique, ENSTA and ESPCI, shared their personal experiences at their schools: the integration, the community, the culture and the club activities among other things.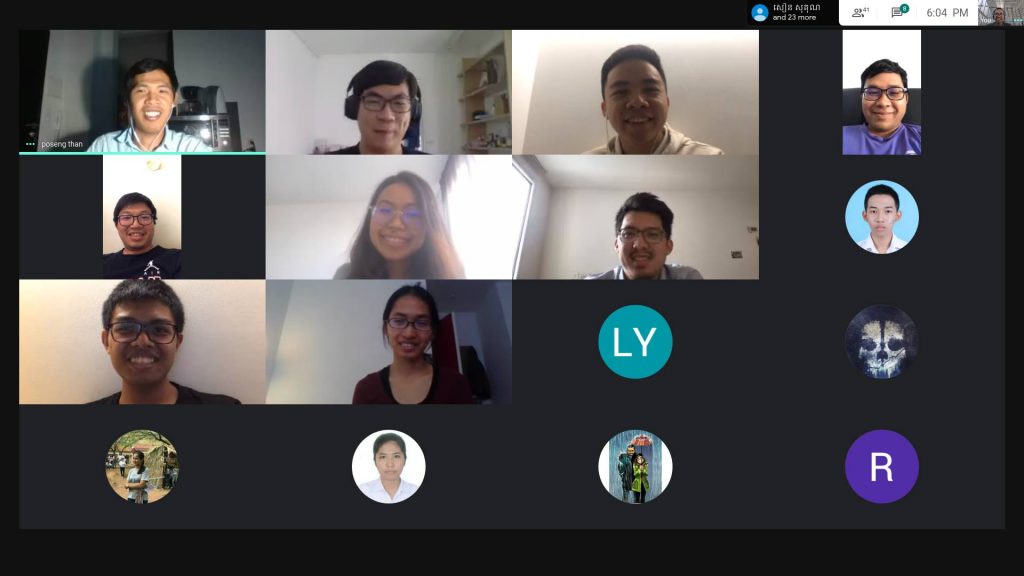 One of our Polytechnicien alumni raised the importance of the exams for France's top schools, and another shared his experience and his decision to pursue his PhD here in France.
Later on, two of our newly enrolled Polytechnicien students also gave out some tips on how they went through the application and exam process in order to come out on top in this international competition for the best student candidates.
Last but not least, the webinar came to end with a session of friendly Q&A between the participants and the alumni of Ecole Polytechnique.
This webinar couldn't have been successful without all the positive energy from both the participants and our guest speakers, so thank you all for your support!
We're planning to organize more meetings like this in the future, whether it's a webinar or in person, so be sure to check out our Facebook page.